The best banks in Denmark
It can be difficult to find the right bank when you have just moved to Denmark. There are multiple Danish banks operating in the market and each of those banks has different options and conditions. Denmark is one of the countries within Europe that does most of their banking affairs online. At the moment, less than 8% of all transactions are via cash – the rest is via banks. Because most of their banking is done online, there are a lot of players in the banking market. Luckily, there are a lot of excellent banks in Denmark that offer clear conditions to expats.
Banks in Denmark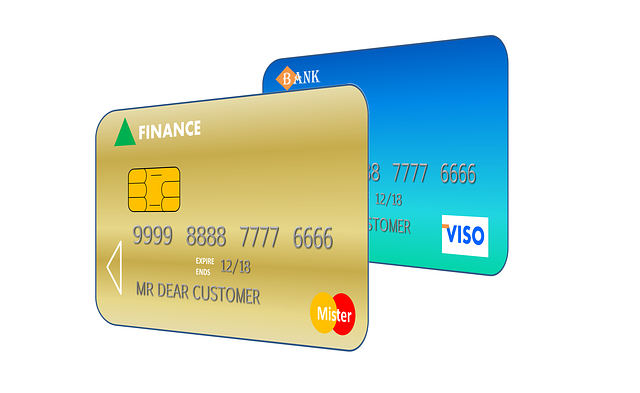 Go directly to:
To open a standard account you will need
You will need the following if you want to apply for a bank account at a tradtional Danish bank like Danske Bank A/S or Spar Nord Bank A/S.
Your Passport
CPR Number (Danish resident identity number)
An employment contract
Proof of address in Denmark
List of banks in Denmark
Within the banking market in Denmark, there are a lot of different rates, conditions, and package deals. Are you wondering which bank offers clear (English) conditions to their customers, and which of those banks offers a free credit card? We have listed below the banks in Denmark which are most frequently used by expats and Danish citizens.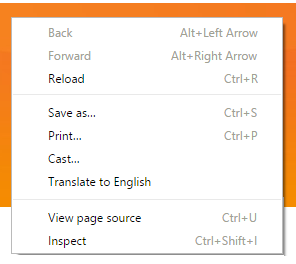 TIP:
when you land on a Danish website that offers bank account options, make a right mouse-click anywhere on the page (Only works with Google Chrome browser!). A small dropdown menu will appear and then it will say; "translate this page to English" (or any other preferred language). This will make it better understandable and easier for you to make the right decision!
---
These Danish banks offer different checking accounts, credit cards, and other conditions. There is, however, one bank in Denmark that is used by most expats since it offers their service in English and offers a free Mastercard with no hidden cost or annual fee.
---
The best bank in Denmark for expats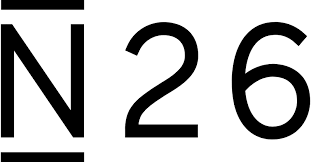 N26 offers excellent deals because they are a purely online bank. The main advantage is that everything can be handled online – without a extra costs. Where traditional brick and mortar banks charge more fees because they have a lot of overhead costs. Meanwhile, there is a clear up-trend in online banking. N26 offers 2 accounts- the traditional and the N26 You account. The traditional account is free of charge. They do not charge foreign exchange rate fees and ATM withdrawal fees within Europe, outside Europe – they do. You will receive a free Mastercard for both accounts which are accepted throughout Denmark. You can have a look on their website and inform yourself about the conditions that N26 offers.
---

Revolut is a digital banking application that enables users to exchange money with foreign countries, stock trading, make purchases, ATM withdrawals, and many more. The mobile app of Revolut Bank is well designed and that has made the money management process easier, more lenient, and manageable for all types of users, including beginners.
The key features of Revolut Bank:
Open current account: With Revolut Bank, it is now possible to open a UK-based current account with a real account number. Once you are done, open a recurring account, withdraw money via ATM, and even opt for a contactless money transfer.
Exchange money with foreign countries: With the Revolut Bank app you can opt for international payments whenever you want at a low transaction rate. Currently, it supports 30+ currencies.
Apple Pay & Google Pay: Revolut Bank supports both Apple Pay and Google Pay. So, both Android and iOS users can easily download and enjoy the latest features of this app.
Invest in Cryptocurrency: This app supports 30+ best crypto investing including Bitcoin, Ether, Ripple, and more. Additionally, you can sell, and transfer your invested cryptocurrencies through this app.
Regulate your cards and accounts: It has now become easier to control your cards and accounts via this one-stop banking application, Revolut Bank. So, lock or unlock your accounts and cards whenever you want, and set your spending maxima.
---
Advantages of online banking in Denmark
Online banking has revolutionized the finance sector, and people can now manage their expenses and finance through their homes. If you are not taking full benefits of online banking, you are significantly missing out. In Denmark, you will get the following benefits from internet banking.
Easy Fund Transfer: you can easily move the money between the accounts or to the external account. Online banking will save you from your trips to the bank if you are a job person since you will get your salary on your account.
Better visibility of transactions: knowing your bank balance is just a few clicks away. You can check to ensure the transaction has been cleared and look for unauthorized transactions.
Mobile apps: most banks will allow you to use your smartphone for online banking.