The best online brokers in Denmark for expats
Deciding to invest in an exciting and big step to take. However, some things can complicate some things more than it is. One of those things is finding the best online broker in Denmark. When you begin to invest, you may understand everything, so we have made this article to help you choose the right broker who can make investing more profitable and worthwhile.
List of online brokers in Denmark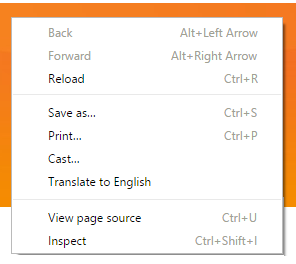 TIP:
when you land on a Danish website that offers online trading, make a right mouse-click anywhere on the page (only works with Google Chrome!). A small dropdown menu will appear and then it will say; "translate this page to English" (or any other language). This will make it better understandable and easier for you to make the right decision!
| | ETFs | Crypto | Low commission fee | Individual stocks |
| --- | --- | --- | --- | --- |
| Etoro | ✓ | ✘ | ✓ | ✓ |
| Saxo | ✓ | ✘ | ✓ | ✓ |
| DEGIRO | ✓ | ✓ | ✓ | ✓ |
Etoro: 74% of retail CFD accounts lose money
How To Find The Best Broker In Denmark?
Although there are no 100% guaranteed investment returns, there is still a way to make your path to success by choosing the right online brokerage services that suit your needs. The following are the things that you should consider before choosing an online broker in Denmark:
Know Your Needs
Before clicking on the brokerage ads. It is best to take your time and think about what is most important to you in a trading platform. The precise answer differs based on your investment goals and how much experience you have in investment.
If you are a beginner, you should focus on features such as fundamental educational resources, easy access to support staff, comprehensive glossaries, and the ability to place practices trades before investing real money.
If you are intermediate, the ideal investment app in Denmark for you would be the one that offers high-level education and opinion-based resources provided by professional analysts and investors and a good collection of technical and fundamental data.
Find Your Investing Goals
Before working with the stick broker in Denmark, you should figure out your investment goals. You should ask whether you want to enhance your regular income to enhance the living standard or if there is a specific event you want to fund. These questions do not have wrong answers. You should be honest about how much energy, time, and effort you will put into your investments. Your answers may change over time. 
Determine Investing Style
Before choosing a stock broker in Denmark, it is best to consider your investing style. It will allow you to establish the best broker for your circumstances and needs. For instance, there are two types of brokers: Active and Passive investors.
Active investing for ex-pats is the process of making regular trades. This type of trader must avoid large transaction fees. A fixed yearly or monthly fee may be the best option for these traders.
On the other hand, passive investors do not make any trades. This type of investor should avoid brokers with inactivity fees, and higher fees are not much of an issue.
Compare The Fees and Costs
Some of the online brokers in Denmark have the minimum amount you must have invested in opening an account. However, some brokers need little to no minimum amount. You should read and understand the terms and conditions so that you are assured that you can meet the minimum requirement of the chosen broker.
Some brokers also charge the withdrawal funds, specifically when your withdrawal is under the account minimum.
Consider Tools and Education Materials
You may think that you only need one way to execute the transactions and that paying for additional education and tools wastes time and money. However, these extra tools will help you, especially when new to investing.
Brokers invest much money and time in making guides and tools to help you. Brokers generally understand the market more than you, and by using the information they provide, you can highly benefit from their expertise and experience.
The majority of investors panic in case of market volatility. Hearing and understanding the company's house view will keep you from making any decision you may regret later.
Conclusion
By following the tips from this guide, you can hopefully find the best investment apps in Denmark that will fulfill your needs and maximize your returns. One such thing to remember when investing is to be patient with your investment and not make abrupt decisions.
Investing always involves risks. Know that you could lose (a part of) your invested money.