Loans in Denmark
Are you new to Denmark? Are you struggling with financial resources and are in need of an additional source of money? Well, availing loans in a new place can get challenging without attaining a detailed understanding of the same. If you are interested to apply for a loan in Denmark, make sure to give the article a read and explore the facets that can help you. Here, in this blog below, we will unveil the different types of loans in Denmark, which can help ex-pats to the core.
Fast loans in Denmark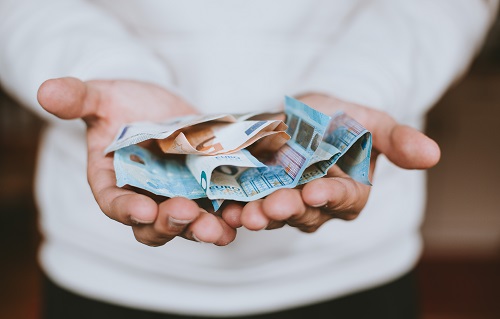 Go directly to:
---
Loan calculator
So, what are the best loan providers in Denmark and which of them offers the best terms and conditions? We have listed below the most frequently used providers in Denmark .
TIP: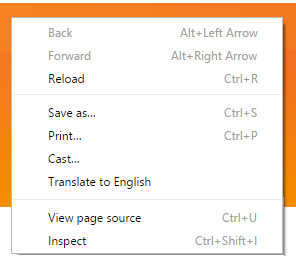 If you land on the website of an loan provider company (which is often in Danish), make a right mouse-click anywhere on the page (this only works with Google Chrome!). A small dropdown menu will appear and then it will say; "translate this page to English" (or any other language). This will make it better understandable and easier for you to make the right decision.
Be aware that Borrowing money costs money
| | | | |
| --- | --- | --- | --- |
| Letfinans.dk | 10.000 – 500.000 kr | 3,55 – 19,95 % | 12-144 mths |
| Ferraturmbank.dk | 1.500 – 50.000 kr | 3,50 – 24,99 % | 5-60 mths |
| Lanio.dk | 10.000 – 500.000 kr | 3.49% | 0-60 mths |
| Cashper.dk | 3000 – 20.000 kr | 24.89% % | 0- 6 mths |
---
Why opt for a loan in Denmark?
Opting for a loan in a country like Denmark is quite common in day-to-day life. Many people often opt for different loans in this country. These include:
For purchasing a new home.
Remodeling and rebuilding a home.
Buying new or used cars and other vehicles.
For debt consolidation.
For private occasions, like a party, a wedding ceremony, and more.
For medical emergencies, like an unexpected operation, accident, surgery, etc.
For repairing anything, including household products, cars, etc.
For going on a tour.
As a student loan for higher studies.
To cover the expense of grand purchases.
These were few of the reasons why people in Denmark usually opt for a loan. Now that you are aware of the essentials, make an informed decision.
---
What are the different type of loans?
1. Personal Loan:
A personal loan can be accounted as a type of loan which falls under the category of unsecured loans. The loan is usually borrowed based on your circumstances: how much you earn and the overall monthly outgoings. It is seen that most of the time, financial providers offer a personal loan of up to 155000 DKK for ten years to pay bills for weddings, bills, and many other things.
2. Car Loan:
A car loan is also a type of loan people seek for buying a car. Although it falls under the category of personal loan, it is a type of secured loan provided by dealers and online brokers for buying a vehicle. However, there is one major thing to remember when applying for a car loan. If, by any chance, you are unable to meet the requirements of monthly installments, then your car can be confiscated.
3. Home Loan:
A home loan is an amount that is borrowed from the financial sector for buying a home. Usually, the bank or any other financial institution lends the money for a home loan, and it has to be paid in easy monthly installments. The home loans are further divided into many categories, which are mentioned below:
Home purchase loan: for buying a house within your budget.
Construction home loan: this type of home loan covers the cost of building a house.
Land purchase loan: this type of loan is applied for buying a plot of land.
Home repair loan: as the name suggests, this loan is taken for repairing and restoring your home.
4. Student Loan:
A student loan can be explained as money borrowed from a bank or a lender for paying the college fees. The loan, along with interest, has to be paid back later over time. Usually, it is seen that the money taken for a student loan is for books, tuition, room, and other expenses.
5. Homeowner loan:
A homeowner loan is a secured loan used against a property and is available to people with decent credit history. The overall time to repay this loan is 25 years, and one can borrow up to 90000 Danish Krone.
6. Guarantor loan:
A guarantor loan is designed for people who have a low credit score and history. The repayment of the loan involves a guarantor if, for any chance, you fail to pay back the installments.
7. Peer-peer loan:
his type of loan is usually borrowed from friends and colleagues instead of a financial institution. You can reach out to similar people through peer-to-peer websites and then act as intermediaries.
---
Advantages of online loans in Denmark
The term online loan has now being used widely across the financial sector. It is the process where people can apply for a loan from the comfort of their house without visiting their bank once. Online loan has gained quite a popularity due to their simple process and quick amount transfer. The following are the benefits of online loans:
No Physical Submission: you will not have to visit any bank or branch when you want an online loan. All of the documentation can be submitted by uploading them on the application.
Minimal Documents: the documents needed for the loan applications are basic and minimal. These include identity proof, address proof, and income proof.
User Convenience: you can opt for the online loan regardless of where you live and apply for it whenever you want to. You can apply for the loan by sitting in your house or office.
---
FAQ about loans in Denmark
A repayment holiday is a period agreed with the lender when you don't make repayments of the loan. These are helpful if, for any chance, you lose your job or your current circumstance change.
Yes, you can get a joint loan with someone else; however, both of you must share the same address.
Applying for a loan online can happen in minutes if all your details are ready. However, some secured loans take longer as lenders will need to evaluate the property.