Unemployment Benefits in Denmark explained for expats
Compared to other types of social security in Denmark, unemployment benefits in Denmark are mandatory. In other words, you will not be automatically insured against unemployment when you have a job in Denmark.
To insure yourself against unemployment in Denmark, you must join the Danish employment insurance fund (A-Kasse). So, to become entitled to unemployment benefits, you must become a member of the A-kasse.
Unemployment insurance is the private associations, rarely connected with trade unions or other firms. It is, however, not necessary to get a membership of the trade union to become a member of the Unemployment fund in Denmark.
To become a member, you must be at least 18 years old, have 2 years left before reaching your pension age, live in Denmark or any other EU country, and work for Denmark. If you are interested in unemployment funds in Denmark, we have made this exclusive article explaining the benefits, claiming process, and much more.
List of unemployment benefits suppliers in Denmark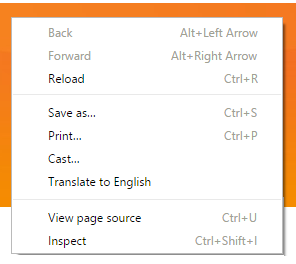 TIP:
when you land on a Danish website that offers unemployment benefit insurance, make a right mouse-click on the page (Only works with Google Chrome browser!). A small dropdown menu will appear and then it will say; "translate this page to English" (or any other preferred language). This will make it understandable and easier for you to make the right decision!
What is unemployment insurance in Denmark?
When you work in the EU/EEA, you will automatically become subject to the legislation. In other words, if you have a job in Denmark, you will become subject to the Danish national legislation and get insurance against unemployment in Denmark. When subject to Danish national legislation, you will not be insured against any other EU member state since you can only become legislation subject to one EU member state.
The Danish unemployment benefits or insurance system is a voluntary insurance scheme. In other words, you will not automatically become insured against unemployment.
What are the situations in which I can raise a claim?
You can get unemployment benefits in Denmark after becoming a member of the recognized unemployment funds for over a year and being unemployed simultaneously. 
A minimum income of about DKK 245,924 for the full-time members is needed for the 3 preceding years. The maximum income which can be claimed is DKK 20,577 per month.
The self-employed person is also entitled to the benefits of their total income from their business, and paid employment is about DKK 243,996 over the last 36 months. You may also be entitled to the benefits even if you are not a member for 1 year because of the completion of education.
You will have to fall under specific criteria to become eligible for the unemployment insurance funds: individuals may be admitted as members of the voluntary unemployment benefits if they are over 18, have less than 2 years before being retired, and live and work for Denmark. You can still be eligible for the benefits if you live in any other EU country but work for Denmark.
People under the age of 18 will be admitted after they have completed the vocational training of at least 18 months. The unemployment benefits time will offer you an entitlement to the benefits of 24 months within a maximum of 36 months.
To get the entitlement to the new time of unemployment funds, it is a criterion to work full-time for about 1942 hours (52 weeks). The ratio of the extension of the unemployment benefit period is 1:2. One month of work will provide you with extra 2 months of unemployment benefit.
What conditions should be meet?
Requirements for Receiving Unemployment Benefits in Denmark
Be a member of the reputed unemployment insurance fund for at least 12 months.
Fulfill the employment requirement.
Live in Denmark.
Meet the accessibility requirement if the unemployment is self-induced; you will have to wait 3 weeks before getting unemployment benefits.
Registering At Jobcentrer
On the first day of unemployment, you must register at jobnet.dk by using your NEMID and sign in as unemployed. On the website, you will have to register at least one area where you will work. You should check the proposed job on the website once every week.
During the initial 2 weeks of unemployment, you must make a resume on the jobnet.dk and make it accessible for companies to seek. The unemployment fun assesses whether you can meet requirements such as:
You must be available at least 30 hours weekly as the part-time insured and 37 hours as the full-time insurance owner.
To complete the requirement, you will have to:
Have a resume that will be approved on the website.
Get registration for employment at the Jobcentre.
Live and stay in Denmark.
Undertake work at one day's notice.
Seek the available work.
Supplementary Benefit
If you work as a part-timer or part-time unemployed, you will be entitled to the supplementary benefit. However, you will have to work less than 160.33 hours in the given month and complete the same conditions as the full-time benefits to get the supplementary benefits from the insurance. The minimum requirement is also to pay 14.8 hours in a provided month. You will not be eligible for partial benefits when working over 145.53 hours in a month.
You will also get supplementary benefits from unemployment insurance in Denmark for a maximum of 30 weeks in 104 weeks.
To receive supplementary benefits, you must fulfill other conditions for the entitlement to unemployment benefits.
It is essential to keep in mind that your employer must offer a discharge certificate if you are provided a notice of termination. The discharge certification means you can work at a new job with more hours.
Unemployment benefit during holiday
You will be entitled to the holiday benefit if you take the holiday at the same time when you:
Meet the criteria for receiving unemployment benefits, except for the accessibility requirements.
Have used your right to a holiday permit.
Entitlement to holiday unemployment benefits.
Have a residence in Denmark, and you are physically in Denmark at the start of the holiday.
Remember that the provisions mentioned above apply to persons who fall into the criteria of the Withdrawal Agreement but not to those who fall within the criteria of the trade and Cooperation agreement.