Dating sites in Denmark
It can be difficult to find a partner when you just moved to Denmark. No worries! There are a lot of dating sites that can help you find the partner you want. Online dating has developed rapidly the last years in Denmark and there are some good platforms. Finding a proper dating website can take up a lot of your time since there are multiple on the market. There are just a couple of them that are really worth your time. Almost all dating sites in Denmark are free of charge when you sign-up for the first time. We will ensure that you will sign-up for the best dating site with our tips and tricks.
Dating in Denmark

Go directly to:
If you live in the bigger cities like Copenhagen, Aarhus, Odense or Aalborg you shouldn't have a problem with finding new potential partners. If you live outside of these cities it can become more complicated. Don't worry! There are multiple dating websites in Denmark that have a wide range of different singles on their platform. You can filter on interest, sex, age and a lot more on most platforms. In that way, you can make sure that you have a common interest and that you can find somebody that fits your wishes. So, what is the best dating site in Denmark at the moment? That question is difficult to answer since not everybody is looking for the same things when it comes to dating. We have listed the most reliable and trustworthy dating websites below.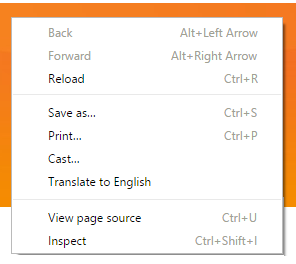 TIP:
when you land on a Danish website that offers dating options, make a right mouse-click anywhere on the page (Only works with Google Chrome browser!). A small dropdown menu will appear and then it will say; "translate this page to English" (or any other preferred language). This will make it better understandable and easier for you to make the right decision!
---
Overview dating sites in Denmark
All these listed websites are free dating sites in Denmark. However, you often must pay a small amount of money to use the extra features on the websites. It is normal in the online dating business that you must pay small amounts of money for their services since they guarantee the quality of a website. Always be skeptical for 'free dating websites' since they often use your personal data for their own gain. Moreover, they often do not invest in targeting fake profiles and Internet security. It is therefore advisable to sign-up for quality websites only.
---
The best dating site in Denmark
All the dating websites in Denmark offer different kind of deals or special packages. Comparing these dating sites can take up a lot of your time. Are you curious what the best dating site in Denmark is? And which dating site has the highest success rate? We have listed the most reliable and trustworthy dating sites below.
Partnermedniveau.dk

Partnermedniveau is a platform where educated singles can meet and chat with each other. What differentiates Partnermedniveau from other dating websites in Denmark is that they use an intelligent matchmaking algorithm which proved to be very successful. This matchmaking method presents you 3 to 7 singles every day. The basis for this matchmaking method is the personality test that you must fill in after your enrolment and your personal search criteria. Safety and anonymity are the cornerstones of the website and you don't have to worry that your personal data will be publicly available. All profiles on Partnermedniveau.dk are manually checked which ensures you that there are no fake profiles. Partnermedniveau is the right thing for you if you are looking for an educated partner and for a new adventure!
Dating.dk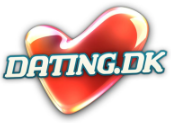 Dating.dk is chosen by multiple consumer platforms as the best dating site in Denmark. Dating.dk is currently the largest dating site in Denmark with the most profiles. They have more than 20 years' experience and have established a huge online community. Dating.dk also has an attractive app which enables you to view profiles, browse singles and see photos immediately. Dating.dk has a broad audience with members from all different social classes, which enables you to chat with almost everyone. Dating.dk has a large community and it is therefore relatively easy to find a like-minded single on the go!
Nextlove.dk

Nextlove.dk is a dating sites for single parents or parents who are getting divorced. All profiles are manually checked, and the websites is encrypted and therefore safe. Nextlove.dk is an excellent website if you are looking for a new relationship or if you are looking for a likeminded single parent. The website has been recently launched and has become a huge success. The site's members also have access to and can flirt with single parents from around the world. Most profiles are Danish, but you can also easily find English speaking single parents. Nextlove is a reliable player on the Danish dating market. A relatively large proportion of the members are academics. It is however not mandatory to have completed a University study to use this platform. The sign-up is for free, so why not try it out?
---
Advantages of online dating in Denmark
You will be thrilled to see the beautiful people and places when you visit Denmark. The best option to make friends is through online dating. Online dating in Denmark is the best way to learn more about its people. Let us tell you the benefits of online dating in Denmark.
Make Friends: online dating platforms are not limited to those who want to hook up. Many people are also there to make new friends and learn more about others. If you see that you are incompatible with them, you can still stay in touch with them as friends who will be there for you.
Easy To Get Started: you will not have to worry about getting dressed and wearing the best perfume for online dating. All you need to do is to download the application and build the best profile. With this, people will want to connect with you, and you can also connect with them.