Moving To Denmark In 2023 [A step-by-step Guide]
So, finally, it seems like you have made up your mind about moving to Denmark after thinking for a long time. Firstly, congratulations! And, now comes the upcoming process of moving, which is again as difficult as deciding on moving here was. But, worry not! With the perfect guide, moving and relocating to Denmark or any other country can get hassle-free.
If you are eager to experience a high standard of living in a European country, moving to Denmark is indeed the right decision you have made. This Scandinavian country, encompassing Jutland Peninsula and numerous islands, is the home of several royal Palaces, Nyhavn Harbour, Tivoli amusement park, and the iconic "Little Mermaid" statue. The overall climate is comfortable here as well as the low population of Denmark has made it perfect for foreigners and expats. The overall standard of living, the warming nature of people, a good amount of wages, an average of thirty-three working hours, minimum population, and presence of iconic sculptures have made this country "the happiest country" in the world.
With the multiple facilities provided by Denmark, it can be difficult for you to find out a reason for not staying here. However, it is certainly a brilliant idea if you have a job offer or want to continue with your higher study in this country. Keeping the overall Danish lifestyle, their standard of living, the smaller size of the country, plenty of healthcare facilities, great public transport, presence of numerous restaurants and pubs, a healthy work-life balance, and equality of living in mind, it would not be wise if you say no to Denmark.
If you have plans to move to Denmark shortly, here are some crucial points we have covered for your convenience.
A complete relocation guide for Denmark
Go directly to:
Time to find a cozy and comfortable place to live:
First thing first. When you decide to move to Denmark, finding an apartment should be your first goal in this foreign country. Not being a permanent resident of Denmark, you may face a few drawbacks while getting your hands on apartments or other places to live. On the other hand, being a country with a high standard of living, Danish apartments and houses are more expensive. So, if you want to settle down in big cities like Copenhagen, Aalborg, Odense, Aarhus, you should get ready with more money. Please note that North Copenhagen is more costly than South Copenhagen. But, before you start your journey of finding a place to live in this foreign country, make sure to get ready with a residential permit since Danish landlords tend to ask for CPR numbers before getting their apartments for rent.
If you want to rent an apartment here, remember it is called lejlighed in Danish. Lejlighed is cheaper than other types of apartments for being smaller in size. So, if you are moving alone, it is suitable for you. But, if you want a lavish place to live with a bigger space and attached garden, you must opt for a rækkehus.
Once you select the place to live, you have to pay rent monthly or quarterly as per the agreement. Most times, landlords ask for three months' upfront payments from ex-pats.
Otherwise, you can pay your monthly rent by cash, net banking, or bank transfer, as per the rules of your rental apartment.
Some approximate housing costs in Denmark are discussed below.
Rent, per month, one-bedroom, outside the city center: 5,000 DKK
Rent, per month, one-bedroom, in the city: 7,000 DKK
Utilities, per month: 1,200 DKK
---
Plan your move with a relocation checklist: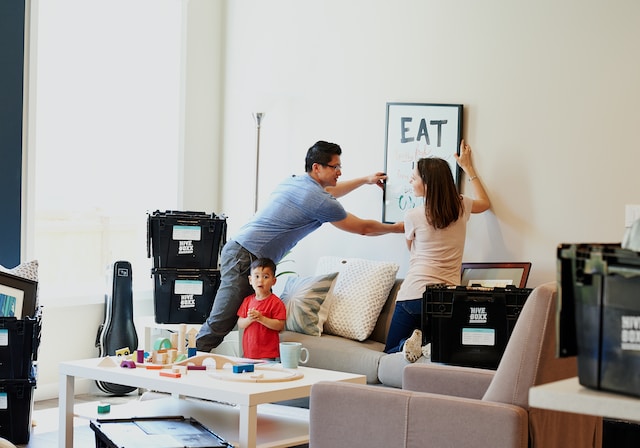 We understand that moving to a new country with all your belongings from the old home is undoubtedly a lot of chores. Regardless, contacting a moving company in Denmark can help in reducing your efforts. This can be more effective by creating a checklist if you want a smoother moving journey. Likewise, it is a lot of fun. So, each time you opt for a relocation checklist, you earn some extra enthusiasm, and the moving journey ahead comes to be stress-free, professional, and less time-consuming.
Thus, before going to the next step, you have to make an advance checklist. Make sure to opt for an eight-week, four-week, two-week, one-week, one day before, and on-the-day checklists to make the entire journey more fun and efficient.
Here are some points you can add to your checklist.
8 weeks before you move:
First, create the checklist and print it out. If you want, you can also save it on your phone, and do not forget to tick out the things you have already done.
Now, check out all appointments with your office, family members, your child's school, and others related to moving.
Begin your search for a moving company.
Give away or sell unwanted stuff that you do not want to carry with you anymore.
Perform a deep cleaning of your old home. Do not forget to find out tenants if you want your home to give for rent.
4 weeks prior moving:
Decide on an expat moving company and schedule your moving journey with them.
Get moving coverage.
Contact travel agencies and begin with your travel arrangements.
Go for a car servicing before moving. If you want to take it with you to Denmark, make sure to inform your dealer.
Purchase packing supplies like boxes, tapes, ropes, etc., and start packing the stuff you need once in a while.
2 weeks before you move:
Change your old address and apply for a new address in Denmark.
Update and cancel your local subscriptions to TV, internet, etc.
Start packing relatively unessential things.
Update your driving license and opt for a Danish license.
Start planning for a farewell party to say a final goodbye to your friends and family.
1 week before you move:
Start packing more considerable belongings.
Pack your dresses and suitcases.
Clean empty rooms that you do not need anymore.
Go to your bank or ATM and get yourself some cash.
Donate or sell your unwanted things.
1 day before you move:
Check all your packed stuff and pick up the things you have left.
Check everything and get some extra and final cash.
Check whether you have left something in your rooms and lock them.
Meet your family members, neighbors, and friends.
On the day of moving:
Check your paperwork and documents.
Assist the packers and uploaders of the moving company you hired to pack and load your stuff.
Do a final cleaning and again check all rooms.
Make sure to tip the packers and movers.
---
Figure out the legal and administrative requirements for living in Denmark:
If you are a European citizen, moving to Denmark is relatively simple for you. But, if you are a non-EU citizen, getting a permanent visa to Denmark is unthinkable. As long as you have a valid passport, you can live here for three months as a US national without any visa. But, as soon as the period of ninety days gets over, you have to move back to your place. But, all expats who have plans to live there for more than ninety days must opt for a visa.
As an expat, you can apply for a temporary residency to live up to five years. It gives you the right to work as well as all healthcare and educational opportunities in this country. However, if you want to live here permanently, you have four years of work experience in Denmark and eight years of living.
Requirements for EU citizens:
If you are from Nordic countries like Norway, Iceland, Sweden, Finland, etc., or an EU resident, Denmark's rules are pretty much the same for all of you. You can live and work here as long as you want. But, non-Nordic and non-EU residents, you can live here only for ninety days. Furthermore, all UK citizens can get the same right as EU and Nordic citizens in Denmark. EU citizens can also vote in Danish municipal and regional elections as permanent residents. Additionally, they can use their old car license in this foreign land.
After successfully registering in Denmark, both the EU and non-EU residents have to pay tax. So, don't forget to inform the country you are moving from about you're moving to Denmark, and collect all tax-related information from them.
---
Time to explore different Danish insurances:

Insurance is a must for all people, no matter where you are. So, when you have finally decided to move to Denmark, you must also know about Danish insurance policies and get your hands on the suitable one. Insurance is a must that efficiently covers up the cost of a specific loss, which the person had insured before, for the owner. Insurance can be of anything, including your home, car, and even health. If the insured thing gets damaged before the insurance period, the person gets extra money from the insurance company in return.
As an expat or foreigner, finding the perfect insurance for yourself can be a hard task for you in Denmark. Before selecting one, you must know about their offers, which places do their insurance service cover, and what their pay-out history has been like.
Private insurances in Denmark:
In Denmark, insurance is mandatory by law. As a result, you must opt for insurance for certain things in this country. Some of them are:
Car insurance: If you own a motor vehicle in Denmark, you have to opt for car insurance for sure.
Home insurance: Home insurance is the insurance policy you will purchase to get financial protection for your house and belongings in case of loss, damage, or theft.
Unemployment insurance: You may be eligible for unemployment benefits in Denmark if you become unemployed. To get this, you will have to pay the necessary contributions to the unemployment insurance fund when you start a new job.
These are the mandatory insurance in Denmark that has to get followed by all residents, expats, and foreigners. Please note all of these insurances are voluntary.
Besides these mandatory insurances, you can get your hands on a few optional insurances as well. Some of them are mentioned below.
Liability insurance: If you own a motor vehicle in Denmark, you have to opt for liability insurance for sure.
Pet insurance: In Denmark, along with vehicles and houses, you have to take dog insurance if you own a dog.
Insurance against fire: If you are the owner of real estate in Denmark, you have to opt for insurance against fire. If your property goes into the fire somehow, this insurance will get it covered.
Contents insurance (combined contents and liability insurance)
Buildings insurance if you are a homeowner (usually combined with fire insurance for buildings)
Comprehensive motor insurance (a blend of compulsory third-party motor liability insurance)
Personal accident insurance
Life and pension insurance
Health or medical expense insurance
Work-related insurance in Denmark:
Along with offering private and personal insurance, Denmark offers a few work-related insurances to employees of Danish offices. So, despite being an expat, you get these insurances as a part of your work life.
So, after moving to Denmark, once you join an office here, you will get occupational injury insurance. If you somehow get injured during office hours or for work-related issues, this insurance will cover the expense on your behalf.
But, please remember that this insurance does not cover your accidental injuries of leisure time.
Additionally, like in other countries, you can get unemployed insurance in Denmark if you apply for it.
---
Get yourself connected in Denmark
A good internet connection and affordable mobile phones are essential for connecting with your hometown, friends, family, and workplaces. As an expat, while assigning a mobile operator in Denmark, you must consider a few things for getting the best deal. Mobile will become less expensive than using a landline if you follow the exact selection procedure. Let's look at some methods of choosing a mobile provider In Denmark.
What to look for before opting for a mobile operator in Denmark?
Assess the reputation of the mobile operating company you are selecting. Ask for references and read feedback from previous customers before making a decision.
Look for good customer support service. Ensure that you can easily reach customer service for any issues related to your mobile phone.
Select a mobile operator that fits within your budget. Avoid expensive options with minimal features and be cautious of impressive but potentially misleading offers.
Consider the network coverage of your selected mobile service provider. If you are a traveler, opt for a provider with wider network coverage.
Choose a mobile provider that offers a good contract length at an affordable price range.
Some of the best mobile operators in Denmark are Telenor, CBB, Telmore, 3.dk, Ortel, Yousee, Greentel, and so on. All of these mobile operators provide sim-only connections in a one-year contract. They also provide different features and packages depending on the requirements of customers. So, make sure to discuss the plans and related topics before getting your hands on a Danish mobile operator.
Internet providers in Denmark
All expats have different internet needs. Some need the internet for working from home; some need it for entertainment purposes, whereas some need it for getting connected to their relatives and friends. You can get your hands on different internet packages from different Danish internet service providers in Denmark. But, before finalizing one, you must check the download and upload speed, discuss the budget, and ask for details of what comes into the package.
---
Manage your finance with the banks and credit cards in Denmark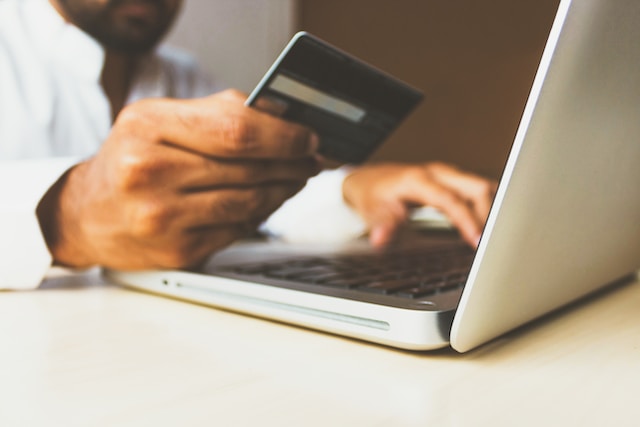 Finding a bank just after moving to Denmark can be a lot of hassle for expats. But, managing your finances far from your hometown can never be the solution. In this way, you can face many extra expenses, which is indeed the last thing you want. Therefore, finding a reputed Danish bank is the first thing you should do right after moving here.
You can open both standard and current accounts on Danish banks. As an expat, you need the following documents for opening a standard account in any Danish bank.
Your passport
CPR number
Your employment contract
Proof of address
Some of the well-known banks in Denmark include Revolut Bank, N26 Bank, Danske Bank A/S, Nykredit Bank A/S, Sydbank, Spar Nord Bank A/S, Realkredit Denmark A/S, Arbejdernes Landsbank, etc. Opening an account in any of these banks is entirely free of cost except for the Danske Bank. With these Danish banks, you can open a current account, exchange money with foreign countries, connect both Apple Pay and Google Pay, invest in different cryptocurrencies like Bitcoin, Ripple, Ethereum, and regulate your accounts and cards.
Expat credit cards providers in Denmark
Getting your hands on one type of credit card in Denmark can be a little overwhelming for you as the Danish market and banks offer lots of credit cards. But, you must search for the best out of them. Here are the top two credit card providers in Denmark as mentioned below.
Credit card for Bank Norwegian
N26 credit card
Please note that credit cards in Denmark are not a luxury. Rather, it is necessary as mostly all transactions in this country are cashless.
Conclusion:
Finally, you are done! You are ready to live in Denmark! Denmark, the happiest country in the world, offers a relaxed and satisfying pace of life. Whether you are a permanent resident of this Danish country or an ex-pat, Denmark and the citizens of this country will embrace you with warm hugs. So, pack your bag today, and head to Denmark without any second thought.
So, make your plan, look for an apartment, make a relocation checklist, find the best mobile operator in Denmark, opt for Danish insurance, open your Danish bank account, and enjoy a wonderful stay in Denmark. Make most of the beauty that Denmark has to offer, and embrace the most enjoyable days of your life. All the best!